Sample Elevator Speech
30-second version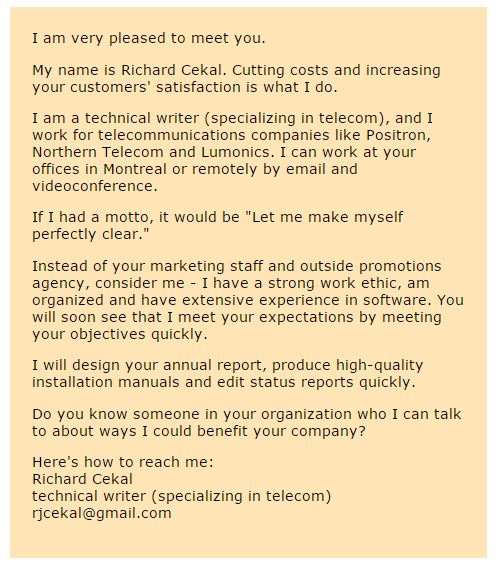 The Elevator Speech describes how you offer value, benefits and quality.
It comes out so naturally you can say it in your sleep. By ending with an open-ended question, you encourage the listener to speak.
To create the draft speeches, we will ask you about your offering, your target organization, your services, desired work location and so on.
This particular version of the questionnaire is oriented towards someone looking for full-time employment, but is also applicable to freelancers looking for projects too.